Midsummer News From Moira…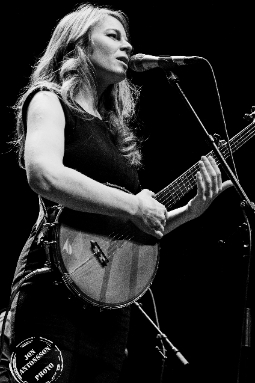 LIVE shows NOW
July 15-25   Lomax Project Tours in British Columbia, Canada
July 30-31   Solas @ Cambridge Folk Festival, UK
July 31    *Moira Solo @ Nest Collective SBC Rooftop, Central London, UK
*London friends!  The Southbank Centre Rooftop's the coolest concert setting! @7:30pm I'll premiere several new songs, visit the old, wild ones & sing with you in a 40-minute set – w/very wow! special guests. Hosted by Nest Collective (headed up by the lovely Sam Lee).  Please share/get tickets/hang w/me! Sharing the eve with exquisite cellist/singer, Dom La Nena.
August        Solas Tours in France, WI, OH, VT, CT, NY, ME, VA…
Sep-Oct      Solas Tours around the U.S.
Choral Happenings
JUST NOW:  What pleasure to lead 200 young women in high-energy singing and stomp with VOCO & conductor/composer, Andrea Ramsey at PicFest!
SOON:  I just solidified plans for 2017 collaboration with Grant Gershon's visionary Los Angeles Master Chorale for April/June. It's an honor & thrill to write a piece for 900 young singers + LAMC, and have my piece premiere at their 20th Anniversary "Lux Aeterna" Concerts.
MUSIC VIDEO:  We just filmed the official "Bring Me Little Water, Silvy" video – water, dust, body percussion and all!  Watch out soon for the video premiere!
Tiny News Bit
Are you getting this newsletter for the first time?  I'm hoping that with my upgraded mail program, more of you might enjoy my few, but hopefully fun-to-read newsletters about concerts, recordings, choral music and workshops!
Current news bits…I'm finishing a SOLO album this December, & ushering in new levels of solo and collaborative live shows. In early August I'm excited and humbled at the opportunity to lead songs at the Calais Refugee Camp in France as part of Expressive Arts Refuge (EAR).  In nervous, impassioned anticipation of meeting these displaced human beings, this song, 'Refugee' sprang forth, and I wanted to share a rough mix, un-mastered, pre-album-release version exclusively with YOU. Here is the private SoundCloud link to my song, 'Refugee'.
Solas and The Lomax Project  are releasing lots of pretty videos this summer, and touring lots to support 2016 & 2017 albums. I'll post links via facebook, instagram & my blog.
::  Solo Shows & Collaborations Ahead  ::
Nov 17-20 New Mexico   w/Round Mountain
Dec 9        Vermont         w/MaidenVermont
Feb 1        London, UK    w/Musical Compass
It Means So Much…
to be able to do this work every day
to embolden myself & you to sing
to hear from you & visit you
…it makes this traveler happy
so…
THANK YOU.
moira smiley

3940 Laurel Canyon Blvd. #484

Studio City, CA 91604
You received this email because you are a friend, or signed up on our mail list, or made purchase from us.